Liberty Lake Gazette is holding a design competition for the best Liberty Lake mug art.
The design may be funny, beautiful, witty, historical, sarcastic, or silly but it must be related to Liberty Lake.
Judges will select the best 3 to be added to our online Liberty Lake mug store. Each of the winners will receive a free mug with their design and design credit in the product description page.
"Best" is subjective and will be decided by our judges.
Here are the details:
Must be family friendly (PG)
Must be original drawing, design, or photo (Example: can't use Seahawks logo or City logo)
Must be about or related to Liberty Lake
Can be an image, just words, or mixed
May be designed for the 11 oz or 15 oz mug or both
No limit to the number of submissions
Do not need to be a Liberty Lake resident to be considered
No purchase necessary
Use the form below to enter your submission
Deadline for submissions is May 15, 2019 at 11:59 pm
Winners will be announced on May 16th via email, LLG website, and social media
A valid US mailing address will be required for winners to receive their prize
Here are design guidelines:
11 oz print file size  9″ x 3.5″
15 oz print file size 9″ x 3.8″
Must be at least 300 DPI (sRGB)
Avoid small fonts as they may not translate to print
Bold lines and graphics are best for mugs
Accepted formats are pdf, jpg, png, ai, psd, eps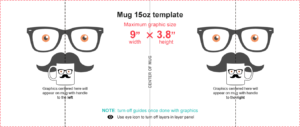 Note: If you didn't understand any of the above technical requirements, don't worry. We are happy to help at news@libertylake.com
---
---