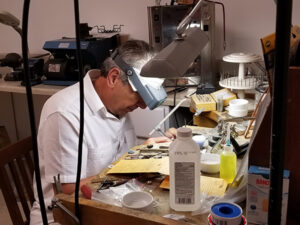 Lorraine Fine Jewelry was co-founded in 1999 by Naim and Lorraine Tunca. The couple relocated to the Inland Northwest after twenty years of selling their exquisite creations in Santa Monica, California.
Naim launched his career in the fascinating world of jewelry at the very young age of 8 years old, when he began working in the family's goldsmith business in Istanbul, Turkey. By the time he was a teenager, he was ready to take on new challenges and branched out into diamonds and colored gemstones.
Lorraine, a fashion designer by trade, enjoys working with their clients and the stores team of designers to create a custom piece of jewelry that expresses the jewelry wearers personality and style.
Naim currently travels the world to locate the perfect colored gemstones to create the beautiful pieces he creates and sells in their store.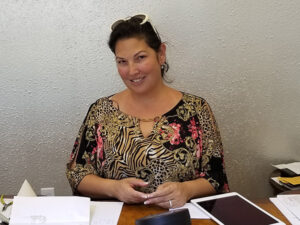 Lorraine Fine Jewelry offers something for everyone. "We offer luxury at every price and we are here for all of your jewelry needs," states Lorraine. "We see a broad population range and create lots of custom designs."
In-house jewelry repairs, appraisals, watch battery replacements, consignment sales and custom jewelry are just some of the great things you'll find in their store.
Naim and Lorraine are preparing for Christmas and making room for their new jewelry line which they'll reveal in November.
Be sure to stop by their Be You tiful event this Friday and Saturday at their Liberty Lake store, located at 21950 E. Country Vista Dr. Suite 600.
The event will run from 10am-5pm on Friday and 10am-4pm on Saturday. Everything in the store will be a minimum of 20% off and select items will be as much as 60% off.
While taking advantage of the storewide sales, remember to pick up gift certificates for the special people in your life. Layaway will be available this weekend!
Lorraine and Naim love being a part of the Liberty Lake community and hope to meet many of the community members during this Be YOU tiful event. They'll be waiting to greet you with drinks, appetizers and smiles!
Lastly, don't forget to enter the jewelry raffle!