Liberty Lake police officers participated in the Law Enforcement Training Simulator as part of their annual firearms qualification program.
Each officer spends one hour in the simulator with a use of force instructor. The simulator and instructor are provided by the city of Liberty Lake's risk management and insurance provider. The officers interact with five different scenarios that range from conducting a traffic stop to responding to an active shooter situation.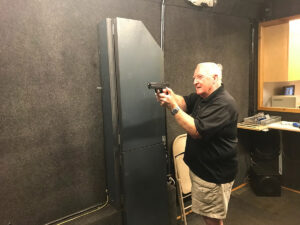 After each scenario, the trainer evaluates the officer on their decision making, tactics, and alternatives available to the officer. The evaluation includes how the officer applied de-escalation techniques and use of verbal commands when interacting with the scenario.
Council member Mike Kennedy attended to learn more about the training and was able to participate by interacting with two scenarios to experience first hand the training that the officers attended.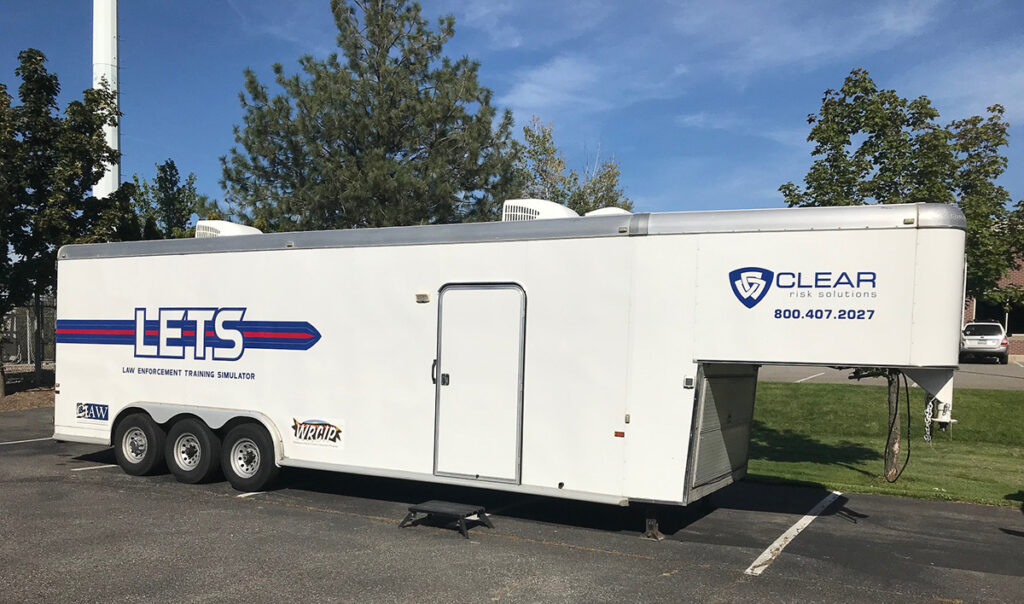 SOURCE The City of Liberty Lake Police Department