Despite the recent shift in temperatures, Jessica Kovac is convinced there's a warming trend in Liberty Lake.
The gauge will be in place on Friday, Sept. 27 as hot coffee and warm hearts celebrate the grand opening of Wake Up Call on Country Vista Drive.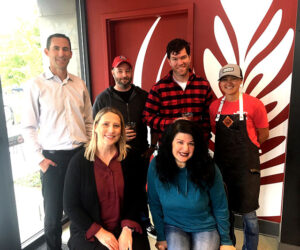 Kovac, a Liberty Lake resident who founded the nonprofit Blessings Under the Bridge with her husband Mike in 2007, will team up with the coffee shop for a unique fundraiser — a dollar from each of the event's $2 drink specials will go to help the homeless in our area.
"There's still such a need," said Kovac, whose efforts have been chronicled in People magazine, the Rachel Ray show and the Lifetime channel. "You can be a blessing to the lives of others."
Kovac launched Blessings Under the Bridge while working at Hay J's Bistro in Liberty Lake as a waitress. One day, she loaded up her SUV with sack lunches and drove into downtown Spokane, delivering meals to people she saw on the streets. Hay J's was quick to reinforce the cause, leading to other area businesses climbing on board.
"My heart was to bring help to the homeless through unconditional hope and love," Kovac says. "These are our most disenfranchised, impoverished and forgotten."
Since 2007, Blessings has served over 150,000 people, many through a Wednesday meal night in downtown Spokane and special events each winter and summer where clothing, haircuts and access to local resources highlight the agenda.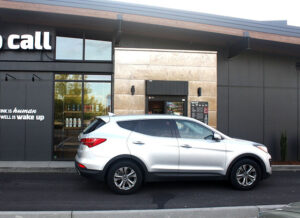 Wake Up Call, founded in 2004 by Liberty Lake residents Christi Walsh and Christopher Arkoosh, has been a longtime supporter of Blessings. Arkoosh says it makes sense to get behind a cause that impacts people in this community.
"I like the fact that the people they help are right here," he said. "For us, it's a big part of our company's culture – to treat others as you'd want to be treated. This is good for our staff. It's one thing to say you care about the community, it's another thing to actually follow through."
Wake Up Call will not be the only business joining the goodwill effort on Friday. Smile Source-Casey Family Dental is located next door to the coffee shop and will be handing out free whitening kits and offering complimentary dental screenings to the underserved. The practice has also stepped up to collaborate with Blessings in donating services to underprivileged kids as part of a new program called "Blessings Under the Bridge and Beyond."
"The mission is to provide a pantry within various low-income area schools with tangible items like food, shoes, school supplies and so much more," said Kovac of the new project. "We believe there is a higher need hidden behind the walls of our community."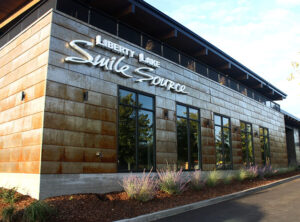 Dr. Tim Casey, who has practiced in Liberty Lake for the past 17 years, said he appreciates how Kovac and Blessings shed light on the difficult issues affecting those in need.
"We don't see a lot of the effects of homelessness here in Liberty Lake but it's real and it's out there," he said. "For us, it makes sense to support something that has its origins in Liberty Lake but has had an impact far beyond. At the end of the day, we are a community."
Smile Source and Wake Up Call both opened earlier this year at the location on Country Vista. A third business, Liberty Lake Eyecare Center, will be moving there soon from its current site on Molter Road. Casey said he heard about the venue from Wake Up Call.
"We've been looking for awhile," Casey said of the move. "We'd kind of grown out of our old space. This is an inviting building. It's modern and very comfortable. We have windows now. There's great natural light, better parking and good patient flow."
Kovac said the opportunity to collaborate with Liberty Lake-based businesses brings the nonprofit's mission full circle.
"This all started at Hay J's and after 12 years, this business community is still behind us," she said. "We're blessed to have so much support."
To learn more about Blessings Under the Bridge, go two butb.org. Wake Up Call will be offering a special $2 price on all drinks up to 20 ounces from 4 a.m. to 2 p.m. on Sept. 27 with $1 of each drink going to Blessings. Red Bull and Trailbreaker Cider will also be part of the event.