Miguel Amador is undaunted.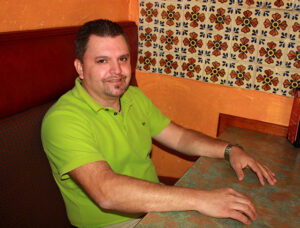 The owner of Fiesta Mexicana on Grand Boulevard in Spokane will open another restaurant later this month — a taqueria on Liberty Lake Road in a space that bears an inauspicious history for local businesses.
The track record includes a Quizno's sandwich shop, Bellacrosta bakery and, most recently, My Big Island BBQ which closed in July. Amador is aware of the wobbly lineage but is convinced this venture — known as Mexico Lindo — will be different.
"I'm optimistic," he said. "I've always thought Liberty Lake needed something different like this. "It's is a growing place. It's always been a little tough to find space. I've been looking here for the past five or six years."
Amador estimates he's "about 50 percent" done with renovations and expects to open later this month. The eatery will seat around 45, include take out and feature street tacos, tortas (sandwiches made with crusty bread rollls), chorrizo (Mexican sausage), enchilladas and more. Dishes will be a bargain at between $8 to $12 a plate.
Visitors will also be treated to several types of homemade salsa, including habanero and guacamole. Other unique twists — like tacos with lengua (beef tongue) and tripa (boiled and grilled small intestines) will also be on the menu as will traditional soup favorites like menudo and pozole.
Amador has some experience opening a restaurant in the face of challenging odds. In 2001, he spotted the South Hill property that would become Fiesta Mexicana and made an inquiry. He had never owned or run a business before but brought an impressive resume as a chef and waiter at establishments like Azteca and Rancho Chico.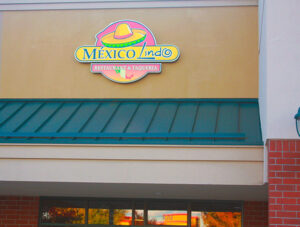 "I saw the building and thought, 'That would be a nice spot for a Mexican restaurant,"" Amador recalls.
Collaborating with his brother-in-law and recruiting financial support from other family, Amador launched the restaurant just north of Manito Park in 2002. It became an instant success.
Other ventures followed, including a Coeur d'Alene version of Fiesta Mexicana and Miguel's, an eatery on 29th Avenue that closed a few years ago.
"Unless you try, you never know," Amador says of his foray into ownership. "I really wanted to be something."
The same ambition applied when Amador gave cooking a try after spending his early career as a waiter.
"I had an interest in being a chef," he said. "I always had the idea but didn't know if I could do it. I'd always paid attention to how things were prepared. When I went into the kitchen, I just had to learn the steps."
Amador has served as the head chef at Fiesta Mexicana in the past and will return to that role when the current cook, Inacio Garcia, shifts to Mexico Lindo.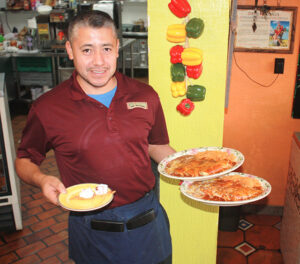 A native of Guadalajara, Mexico, Amador moved to the U.S. when he was 14 to be with family in Chicago. After high school, he relocated to Seattle to be near two brothers. He worked construction for a time before starting in the restaurant business.
"I've always liked working with people and food," Amador said. "When I started, I wanted to learn everything I could about the restaurant."
If something is not on the menu at Fiesta Mexicana and is requested, Amador will do the research and add it. The lineup of offerings is updated each year while staples like chile relleno, carne asada and fajitas have staying power.
Visitors to Mexico Lindo, Amador says, can expect "dishes I've cooked and like to eat."
"I think people are going to like it," he said. "I'm going to put my best into this place."